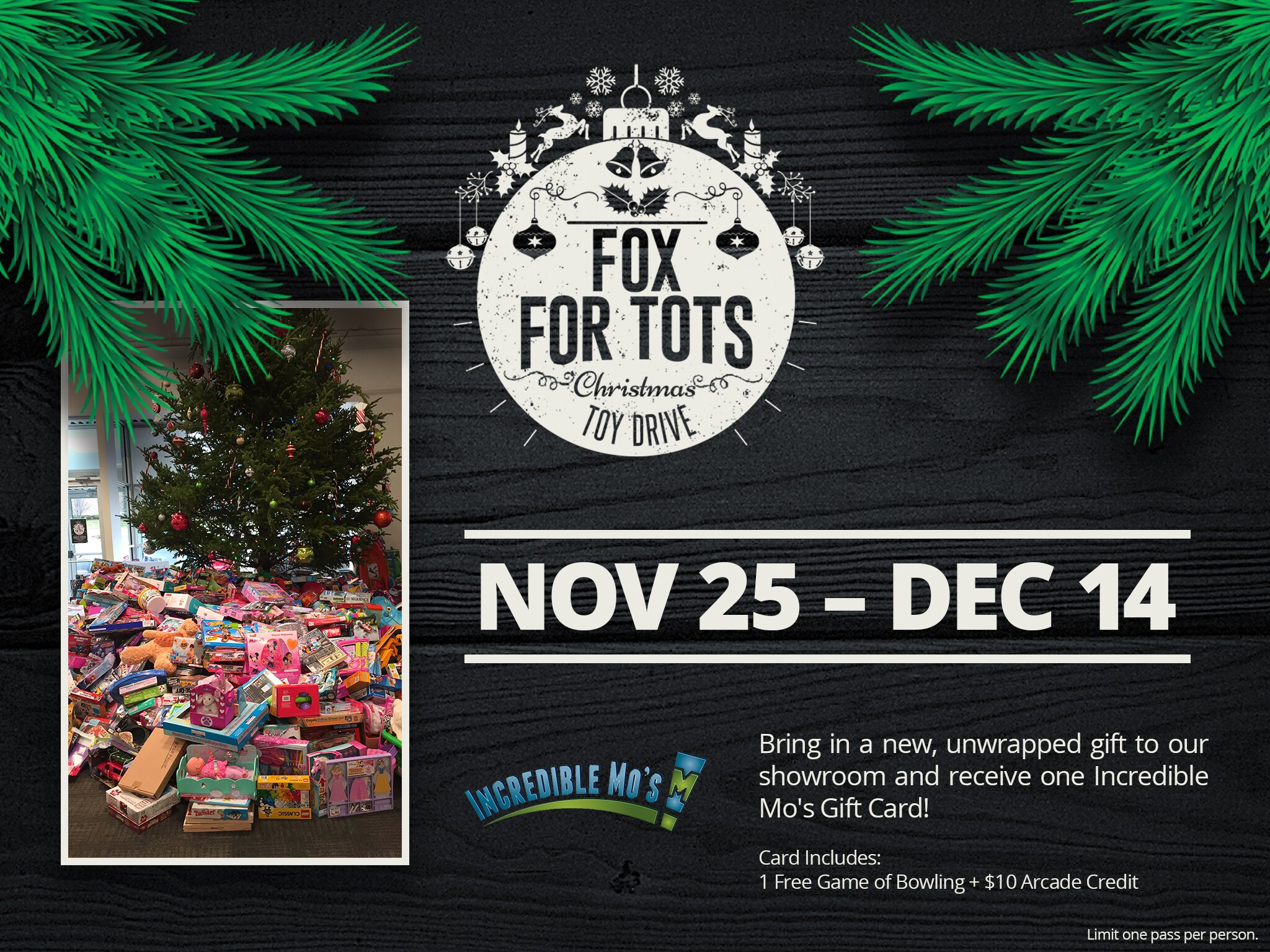 Here at Fox Grand Traverse Lincoln, we make it a point of pride to be a part of our community, to help local charities, and to built longstanding relationships with our drivers. That is part of the reason why we are partnering with Toys for Tots this holiday season!
This Saturday (November 23) from 12-2, the Toys for Tots kickoff party will be held at the Great Wolf Lodge. This event is entirely open to the public. Stop by to meet Santa, see the reindeer, and have some pizza and pie!
The following Monday (November 25), Fox for Tots will start, going until December 14th. During this time, you can bring in a new, unwrapped toy to Fox Grand Traverse Lincoln and receive an Incredible Mo's gift card, good for a free game of bowling and $10 toward the arcade. You can also bring a new, unwrapped toy to any Fox Motors location in Traverse City, Cadillac, or Charlevoix and receive this gift card.
If you have any questions about this event, or if you would like to learn more about our community involvement and initiatives, you are always welcome to visit us at Fox Grand Traverse Lincoln. Our team, located in Traverse City, MI, would be proud to help you schedule a test drive with the Lincoln of your choice, or to answer any questions you may have.