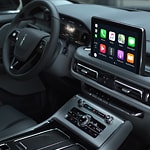 For those who drive a mid-size luxury SUV, performance is important. After all, you can be carrying up to seven passengers and their cargo. You want to make sure that your SUV can move when needed. That's why more and more luxury drivers are choosing the Lincoln Aviator. This is a mid-size, luxury SUV that leads in performance. Here are some of the top features that you should know about.
First, the Aviator comes standard with a powerful 3.0-liter turbocharged engine that gives you up to 400 horsepower. This is more than enough horsepower to allow you to handle the passing lane and acceleration.
If you want even more performance, the Lincoln Aviator offers Grand Touring model that comes with an all-electric system. With this EV system, the Aviator gets up to 494 horsepower. This is enough to send the Aviate from 0 to 60 miles per hour in just 5.1 seconds.